I.C.O.E. BRACELET FUNDRAISING
A FUNDRAISER COMBINING SCHOOL SPIRIT WITH A STUDENT SAFETY BRACELET
Fundraising with I.C.O.E. Bracelets offers a unique all-inclusive program that combines school spirit with student safety. It's a safe, spirited and generous initiative.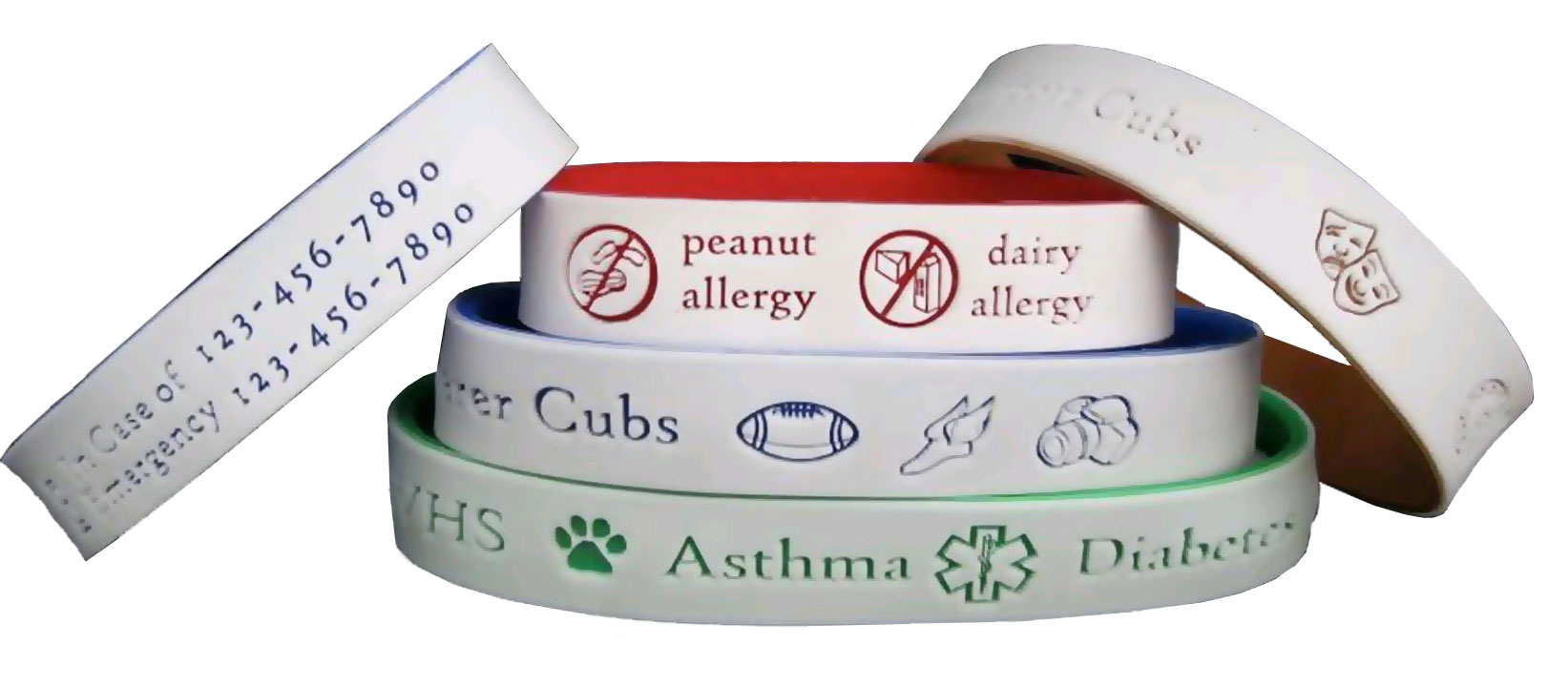 Each bracelet has the parents cell numbers engraved plus any
allergy
or
medical information
. The bracelets are a quick read for a teacher, school nurse or EMT when time is critical and you can't wait to look up student records.
Each bracelet can have the school mascot, name or initials and 20+ student activities to choose from. Students can wear the school colors on their wrists in addition to the t-shirts, sweatshirts and other apparel they already wear.
All students can participate – those playing sports and those into drama, art, chess, etc. We have designs for all school activities.
Order in Person or Online
All fundraising can take place online to insure all the information entered is accurate. Or we have order forms for taking orders at school events. Choose what works best for your school or organization.
Contact Michele Redmon for further fundraising details or a sample – 800-351-6263 or mredmon@icoebracelets.com