For Peace of mind
SCROLL DOWN BELOW TO ORDER.
NOT READY TO ORDER YET? NO PROBLEM,
Complete the form below get alerts of specials and stay up to date with safety info, and more.
"*" indicates required fields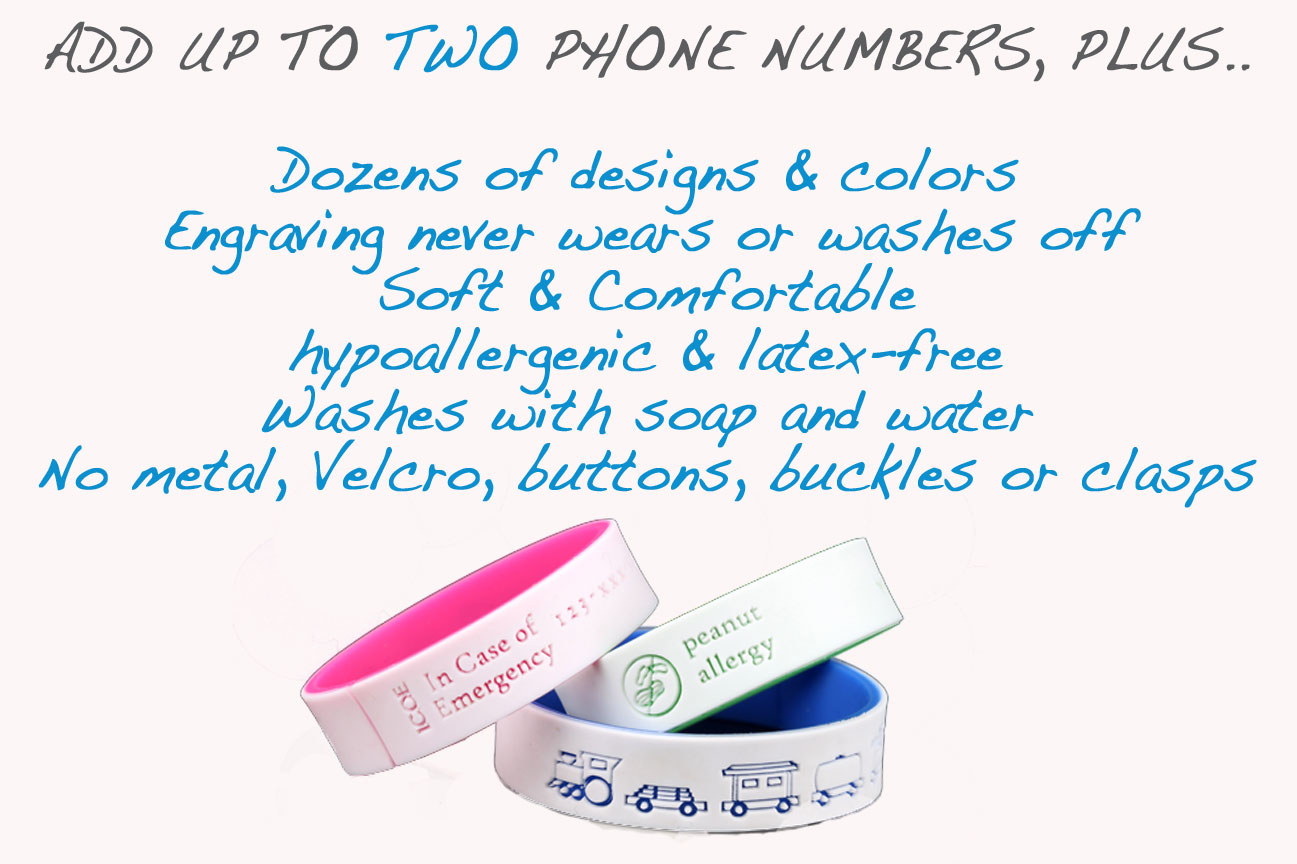 Order Yours Today

I.C.O.E. Personal Safety Bracelet – LC
$12.99
Reviews
My son, age 9 was just diagnosed with type 1 diabetes and he really didn't want that medical bracelet look, but wanted it to be comfortable enough to wear all the time. This was perfect for him and he loves it. I love how we could personalize it even with our phone numbers. Just awesome!! We Thank you so much.
So comfortable and now I have piece of mind having a medical bracelet
Best service, communication, quality and delivery. I was browsing for something like this for a long time until I found them. Great for medical conditions, allergy information and such. 200% recommended
This bracelet is a game changer!
Great product for kids who need to have this info on them at all times.
I've ordered from this shop twice now! It's durable and the shop owner really worked with me to add additional information necessary on my LO's wrist band!
I am very happy that these bracelets were able to fit all the info I needed unlike all the other medical ID jewelry I've looked at. I ordered two in different sizes (youth and toddler) because I wasn't sure what I would find more comfortable (I like my bracelets tight and have very small wrists but large hands). The bracelets are very lightweight and comfortable to wear, and super stretchy. I was worried that they would snap while stretching over my hand especially the toddler one but they seem very durable. You can even turn the bracelet inside out to show only the inner colored band if you want! The purple color is easier to read than the green. I will likely order again in future if my info changes!